Get busy forging! The new MOTHERGUNSHIP game has been released!
Hello, TPG Fans! It's been an exciting last few months here at Terrible Posture Games. We're thrilled to release MOTHERGUNSHIP: FORGE, the VR-only followup to MOTHERGUNSHIP! Players can pick it up now on Steam or in the Oculus store!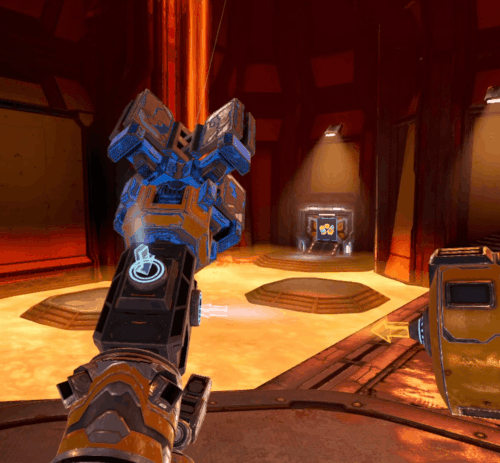 While similar to the original in some ways–countless robotic fiends still await you on your missing to save the galaxy–MOTHERGUNSHIP: FORGE is a standalone adventure built from the ground up to take advantage of the unique coolness of VR, putting a heavy focus on the FORGE part of its namesake. Create trillions of combinations for an unprecedented arsenal as you slap together barrels, connectors, gun modifying "caps" and (new to the Mothergunship world) ammo canisters to really make your fabrications stand out.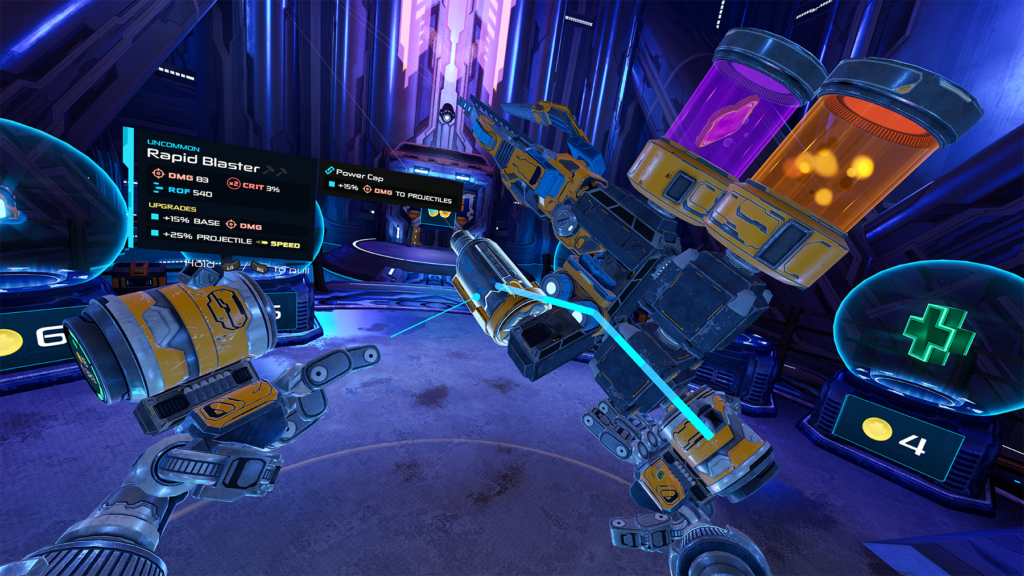 In FORGE players craft on their own terms, snapping together pieces with unparalleled ease. Crafting weapons is  intuitive and simple; whether making simple constructions that deliver direct firepower or doing complex fine-tuning that involve slightly adjusting dozens of parts, you don't really have to think about *how* to craft in MOTHERGUNSHIP:FORGE. You just do it.
Find the right parts and turn the arena in front of you into a disco dance hall of deadly rainbow lasers or build a wall of slow-moving toxic barrel bullets. For those who enjoy an up close and personal fight, carve through close-proximity enemies with saw blade attachments and defend your flanks with a shield placed -just- right. Some earned parts even allow you to  tune your weapon to distort the very gameplay rules themselves;difficulty, luck, enemy behaviors, spawning…You can never really be sure what kind of strange behaviors you'll unlock next.
MOTHERGUNSHIP: FORGE is available now on Steam and in the Oculus store. We're eager to see some absurd crafted creations and how players shape up against the metal horde. We hope you'll join our community on Discord to stay connected and maybe even find a buddy for MOTHERGUNSHIP: FORGE Multiplayer. For more information on all things Terrible Posture Games, follow us on  Twitter and Facebook.
Thanks for playing!