3 out of 10 Season 1 is well underway! Thanks for joining us on this journey this far. Episode 3 has been released and you can play it right now on the Epic store.
This week, studio boss Jeb decides the team needs to change everything about their game, and leaves it to them to decide what to add. The team settles the ensuing argument the only way game developers can, with an office-wide battle royale.
Will Team "Add Open World Mechanics" prevail? Or will Team "Make it a MOBA" thwart them? And where did Team "Add Trendy Art" vanish to…? It's chaos at the office, and the foam darts are flying as we present to you 3 out of 10: Episode 3: Pivot like a Champion.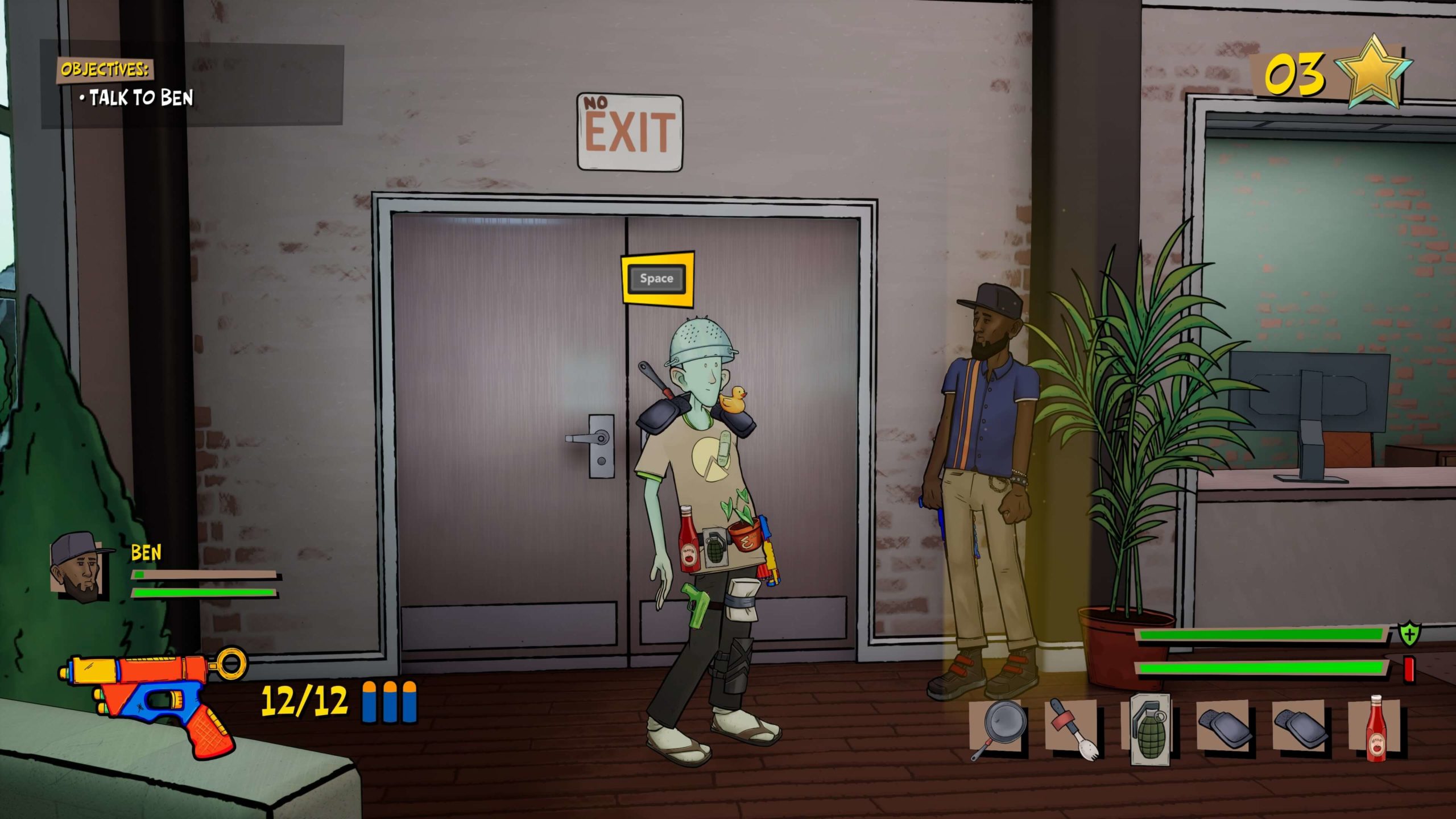 Here's a tidbit about "Pivot like a Champion"; while we had built test runs and tech tests prior to this episode, Pivot like a Champion was what we internally called our "Dry Run"– the first full episode of 3 out of 10 that we ever built. We used this episode to refine our animation pipeline, shore up our technical processes, and prove to ourselves that we could actually create these things. We would continue to improve in all aspects, of course, but this was the first time we got to see what a full episode of this project would actually look like.
It was also where we first realized we could use 3 out of 10 to pay homage to some legendary moments in classic gaming. Let us know if our boss fight seems familiar to you over on the community Discord.
See you next week!
Joe Mirabello, Creative Director 3 out of 10